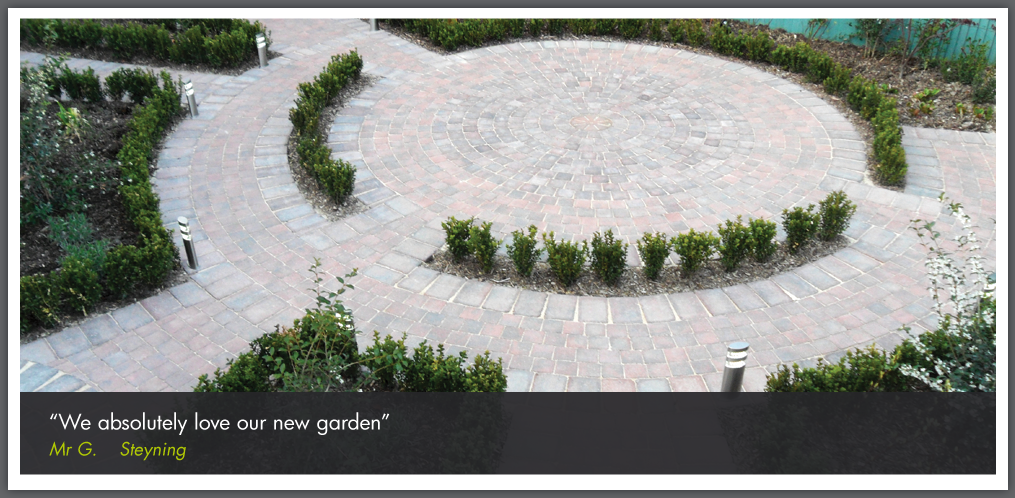 Paving - There's a paving for every taste
Paving provides not only a means of access and usable space to a garden but its varying textures, tones, colours and types offers the chance to create the correct feel and basis to any truly great garden.
We realise and embrace the importance in choosing the right paving and offer advice, recommendations, brochures and samples to you to help in this step of the process.
Freedom of choice
Being unaffiliated to any one supplier of paving gives us the freedom and flexibility to find and provide the very best options for you whatever your tastes or requirements.
We strive to achieve the best for you and never forget that after our work is done it will remain there for your sole enjoyment and as such should be just as you like it!
Paving in Sussex And Brighton
Our expertise and full range of surfaces means we have laid paving and driveways throughout Sussex and Brighton, and has made us the landscaping company of choice for many people looking for the perfect hard surface to complement their gardens.
Landscaping & Garden Services In Brighton: